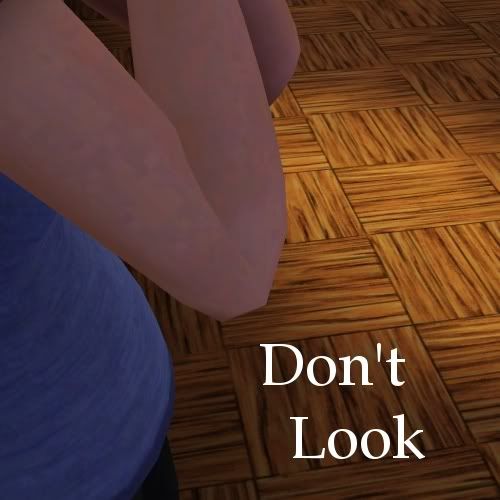 My face still burns. Henri's place is too stifling full of expectations and reminders of a life I don't fit into. So I climb up to the third floor away from Henri's place and away from Alex.

The third floor is completely empty and bare. It clearly hasn't been lived in for a very long time, and obviously no one comes up farther than Henri's floor. Though the heat trapped in the building accumulates up here with the stale air, there is something freeing about being on this floor.

The walls are white and bare lacking any of the trash, scribbles, or dirt from passing people like on the ground floor hallway. I'm completely alone for what feels like the first time since I got here.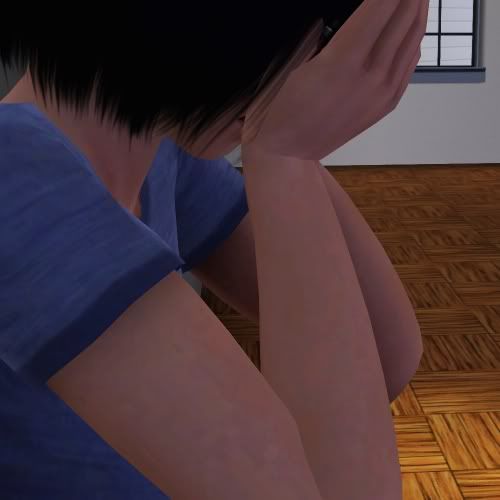 I lean back against the wall of the hall with large windows open onto the street, rubbing my face with my hands as I try to ignore the stinging of my eyes. In the quiet of the blank hall standing completely by myself, it hits me. This is my life now, and in this new life, I'm not a kid.

But most importantly-- what I've mostly been trying to ignore, the part that hurts the most-- this new reality that has me suddenly needing to grow up now is lacking the one person that has always been there for me and taught me everything I know. She's the one person who would know what to do. She'd probably be all for me and Alex, and she'd probably know exactly how to handle Henri and be best friends with Brandon and Jimmy if she doesn't know them already.

But she's not here. I'm completely on my own, and worse than needing to grow up is the realization that she'll probably never be here and I need to do it all on my own.

I stubbornly rub at my eyes in simple refusal and glance around for distraction. There are two doors leading into two different apartments before me. Henri did say we were the only ones here.

The first one I open on the right side is completely empty. The only sign of life are the cobwebs in the corners of the rooms that make me shudder at the sight of them. Dust clings to them, old and ancient, some of the webs droop. I don't bother stepping in too far in case there are mutant spiders here too. Interestingly, through the old grimy windows, I can see the marquee of a tiny theater. Most of the letters have fallen off the yellowing sign, but it still manages to catch my attention. Henri's apartment windows look out on the other side of the apartment building where an old brick building of some sort sits. It's not nearly as interesting as this.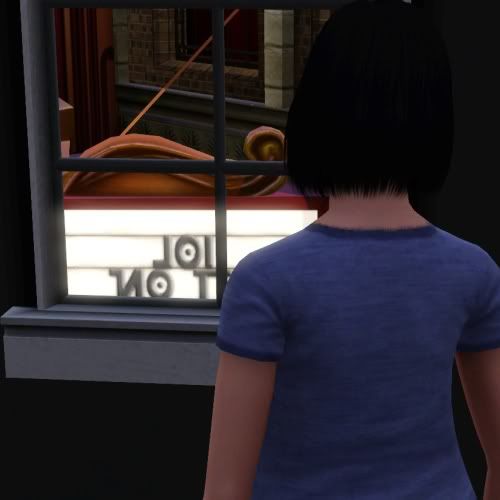 This had been a proper little town where people had lived and worked before the Revolution. The theater is just another sign of an old way of life. I step back into the hall and shut the door. Though I expect more of the same from the next apartment, I still open the door with the intent of just peeking in.

A soft, stale scent hits my nose before my eyes land on the furniture covered in dust. I inhale too quickly in surprise and the dust, having forgotten what it's like to have a person breathing, shifts too quickly, burning down my throat and tickling my nose.

My throat scratches as I swallow and carefully step inside. This place was once lived in, but it hasn't been touched in years. Something about it makes me uneasy. It's almost like a shrine of some sort. In this place where everything is used and reused and nothing goes to waste to have a non-lived in apartment filled with furniture is a shock. Something definitely happened here.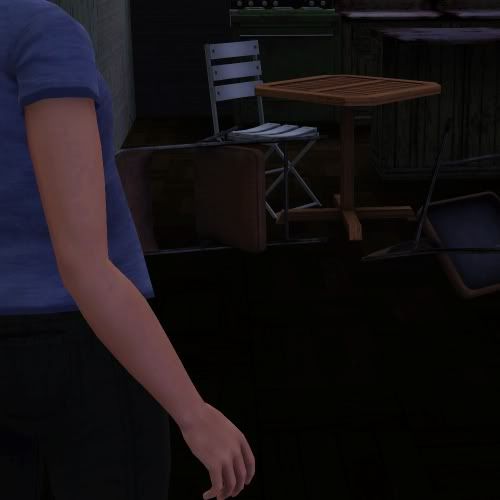 To my left near the kitchen there is a small round table with three chairs. One chair is on its side as if someone jumped up too quickly. The chair next to it is flipped over completely. The last chair is still upright, pushed back from the table. That is the one that's most disturbing.

I step in further and look for more clues, but the apartment doesn't have much else. There is a sofa, but no clues left in its dust covered cushions.

There are two doors leading to two rooms just like Henri's apartment. The master bedroom would most likely be the one on the left, and I get a creepy feeling from it crawling up my back between my shoulder blades, so instead I go to the room on the right.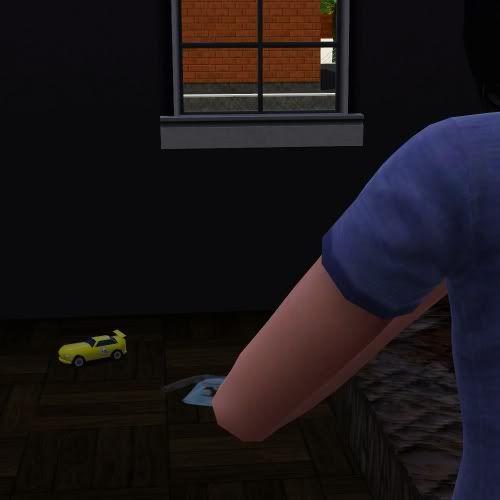 A sound escapes from me at the sight of the toy and small clothes on the ground. There is a dirty mattress, but not much else in the room.

It was a child's room. The small toy car on the ground makes me think it was a boy's room. Would he even have known what to do with a toy car? This couldn't be a room belonging to someone from before the Revolution. This had to be something more recent and even then, judging by the dust on everything, still not that recent.

The shirt on the ground is so small. I kneel near it not daring to touch it. Near-by is the dirty mattress with no sign of a blanket. That could mean anything, of course. It's been years. Maybe there had been blankets and they've just gone missing. Still, the bareness of the room says something. The lone toy car is something obviously special. There weren't any other signs of a child throughout the house.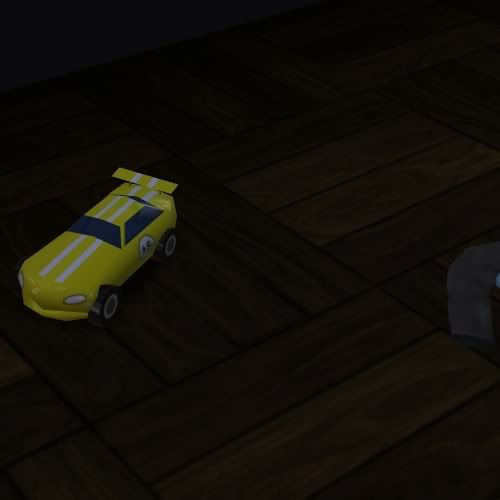 I suddenly feel very uncomfortable. This is someone's past, and I'm just traipsing around through it like it's some form of entertainment for me.

Henri never mentioned this was here. Brandon never mentioned it either. Maybe that had less to do with a lack of consideration on their parts and more to do with this room being some sort of void for the both of them.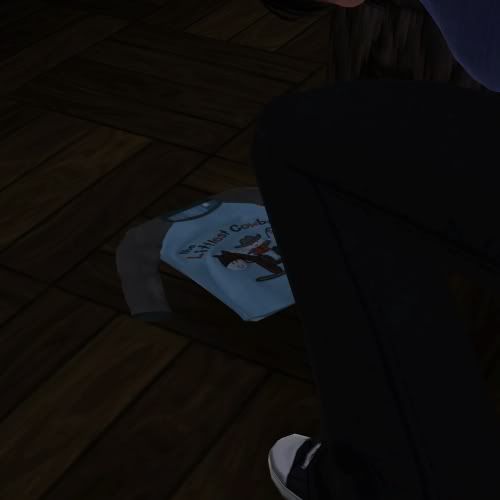 The small shirt on the ground draws my attention again. Brandon and Jimmy and even Henri at some point long ago were all small enough to fit in a shirt like that once. Such an obvious thought had somehow never occurred to me. It's like when meeting someone, I just assume they are the way they've always been. But that's not true for anyone, and that's not even true for me.

I stand and roll my shoulders again, that creeping feeling rolling under my skin up my back. Quickly, I step out and shut the door, giving it all my attention to close it as quietly as possible even though I'm the only one here. The master bedroom door is only feet away, but I want out now. Henri's place is the spot I should be, not here.

"What are you doing here?"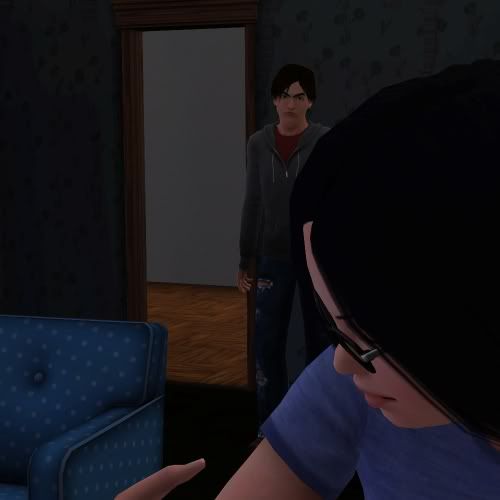 I almost choke on the dust and the lump in my throat as I turn around. Jimmy stands in the door way, his normally cold eyes burning me from across the room. I try to speak, but the lump in my throat makes it hard to breathe even.

"Out." His voice is deep and gruff. There isn't a need for him to repeat himself. Quickly, I move across the room and squeeze past him and out the door into the bare hall. For a moment I contemplate running, but there is no point to it. I could only go to Henri's, and it's not like he wouldn't know where I would be. Alex couldn't protect me-- not from Jimmy.

So I turn to face him even as I freeze in the spot, my joints locked, my voice missing.

He steps out slowly, still looking pissed, and right then I know whose past I was traipsing through. It was his. Who else could be this upset but the person whose past had been violated?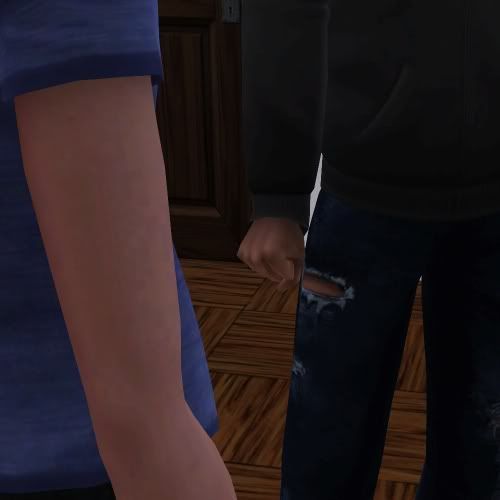 His eyes are hard; they slice through me as effectively as any weapon. "What were you doing in there?"

I bite into my lip, looking for the strength to explain, and unable to come up with anything that doesn't sound disrespectful. His entire body is tense, and I can't help remembering that one day I saw him kill that man right in front of Brandon's apartment in front of everyone. No words come out with that, nothing I can say will properly defend me or make him less pissed.

"Get out of here," he finally says deeply, darkly. He turns his glare away from me, and I take the opportunity and leave quickly, almost running to the stairs and back to Henri's apartment.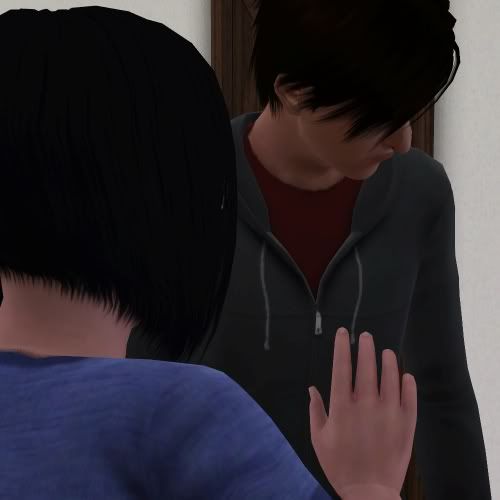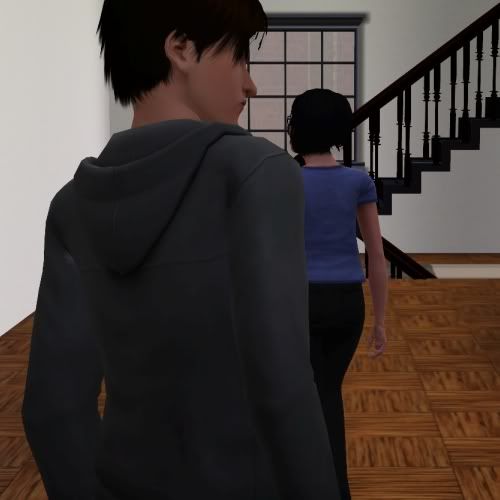 At Henri's, I sit on the sofa with my legs pulled up to my chest listening for the sound of Jimmy's footsteps. I expect that this isn't over. It can't be over that easy, especially where Jimmy is concerned. He doesn't seem the type to easily let go of something like this.

I do feel guilty—like I've wronged him even though I didn't know.

There's a soft knock on the door that surprises me. It couldn't be Jimmy, but I'm in no rush to answer it. The last time someone knocked it was creepy Aaron.

"It's Alex," the voice on the other side says. I hop up quickly and open the door, slightly concerned that he would make his way up here and wondering what that means.

He stands there looking concerned when I open the door but he doesn't say anything. Right away, I have a feeling that he saw Jimmy and that he could tell something was wrong. Logically, it'd have to involve me in some way, but he doesn't bother to say it. He doesn't even bother to reach out the way he did this morning to comfort me.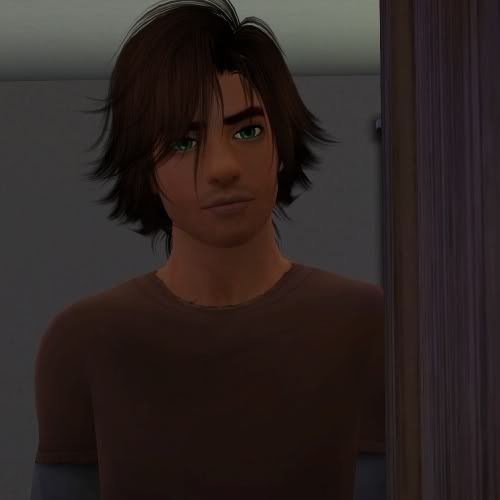 I don't say a word either, and the space between us almost seems to swell. For a moment, I think of stepping across the distance into his arms of my own free will. But then he says, "I am sorry."

"What?"

The last thing I can remember is looking into his bright, emerald eyes.


Intermission: In the Dark



*********************

What Brandon has said about his past
What Jimmy has said about his past

I wonder if this piece will be confusing, but I've read it a couple of times and it's exactly the way it was meant to be at this point in time. Also, I trust you all and know you'll ask questions if you have to. I also know you'll probably see things in this piece that I didn't see!

Also, just because I can see it coming up as a possible means of confusion and I can't see a way around it other than to just say-- this is not the apartment Brandon lived in as a kid. This was the pre-Brandon apartment.